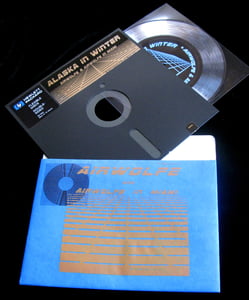 $

7.00
Two super duper rad songs- "Airwolfe" & "Airwolfe in Miami" now finally available on an equally as rad transparent flexi disc vinyl. Packaged in real life vintage 8" floppy discs with an awesome sticker and silkscreened cover. Also comes with download code and big ass poster.
Collectors item!!! Only 200 made!!!
assorted silkscreen covers - choose either blue, brown or white.